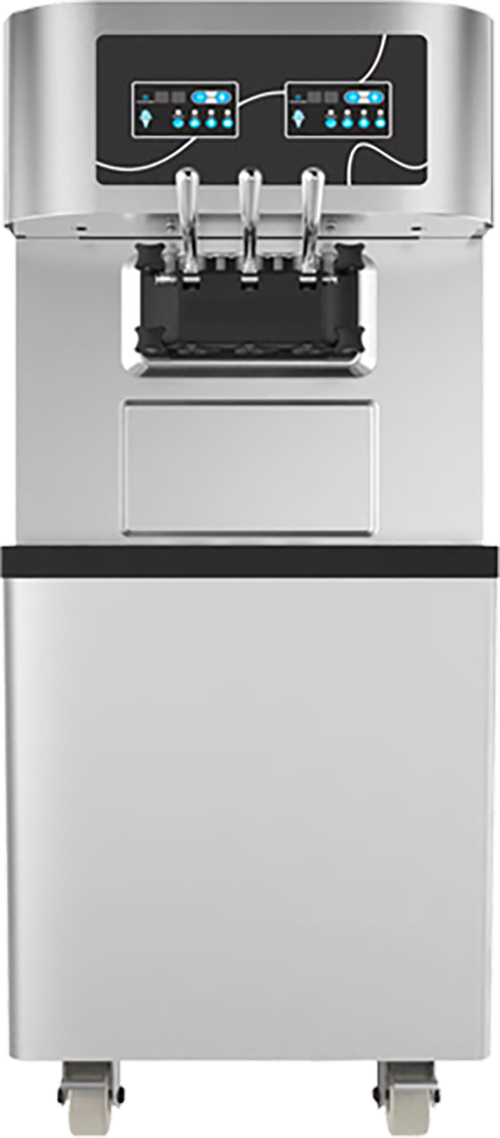 DUAL-CONTROL FREEZEMASTER
Our elegant, top-of-the-line soft serve machine, two flavors plus mix, with many features that guarantee years of carefree performance.
Each dual-control system operates separtely, so you can set different parameters for each flavor.
Each hopper is refrigerated and has its own agitator, helps keep the mix cold and free from clumping.
The independent pre-cooling chambers keep the mix cold and fresh.
A strong, 1.5 HP Embraco compressor requires just 8-10 minutes for the initial freeze. Thereafter, 30 portions can be dispensed continuously.
INTELLIGENT CONTROL SYSTEM
Simple touch-screen conrols with discriptive graphics operate seperatly for each flavor. Enables unskilled personnel to quickly understand setting operation, such as hardness and freezing temperature. A portion counter monitors production, making it easy to relate sales to units sold.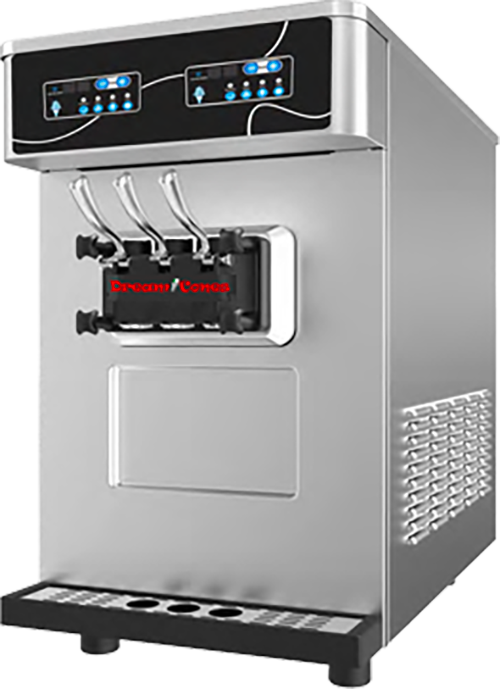 COUNTERTOP FREEZEMASTER
A compact model, similar in almost every way to the floor model, with refrigerated hoppers, having an improved agitator. The machine is cool and very quiet, making it ideal for placement close to the cashier. Can easily be set up on a counter with a toppings bar.